TIMES OF MEETING
Current Weekly Newsletters can be downloaded here:
Sunday
(Everyone is welcome at these meetings)
10.30am - 12.00noon
Family Celebration at Main Hall, Kings of Wessex Community School.
Includes Creche for 2's and under, J.A.M. ('Jesus & Me'  3-8's), T.N.T. (9-13's) and Youth (13+)
With Tea & Coffee available before and after the meeting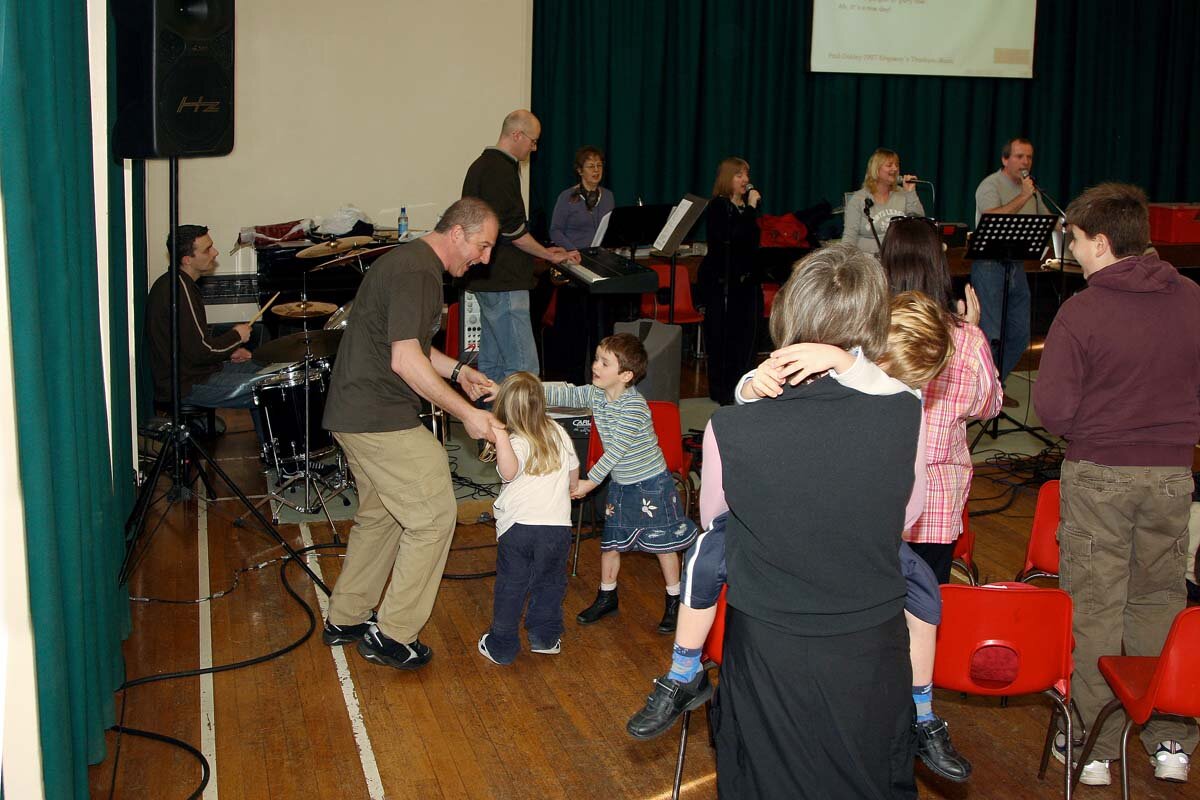 You can listen to the latest Morning message here  
6.00pm - 7.30 pm
NEW Evening Service @ Church Centre, Gadds Lane, Cheddar.
Note: there is no separate children or youth programme in the meeting - though all are welcome.
Tea and coffee is available afterwards.
You can listen to the latest Evening message here   
Housegroups
There are a number of housegroups that meet at various times throughout the week, both during the day and in the evenings. Some of the groups are ecumenical in nature and we welcome friends from other churches in the village.
Wednesday
Warriors
for school years 5-8
Youth House Group
For school years 9+
7.45pm - 9.15pm
Worship House Group (Occasional Tues/Wed Evenings) 

Thursday
7.45pm - 9.00pm
Prophetic Church @ the Church Centre
This is an opportunity to deveop the prophetic in the context of praying for revivial.
Everyone is welcome.
Friday
10.30am - 12 noon
Soaking in the Lord's Presence @ The Oasis.