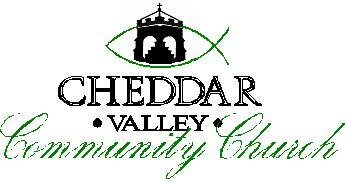 Welcome to Cheddar Valley Community Church. 
CVCC is an independent church committed to helping meet the spiritual and practical needs of everyone living in the Cheddar Valley.
We would like to invite you to our Church which meets in the Kings of Wessex School (in the Main Hall) each Sunday Morning and in the Church Centre on Gadds Lane on Sunday Evenings. Our services are relaxed and informal, in which we seek to express the love of God.

If you are visiting the area, why not join us. We have many friends from different parts of the country and further afield, it's good to have fellowship together.
We want to welcome you to our website. We hope that you will find the information useful and encouraging. If you need further information please contact us at .co.uk